With summer fast approaching, we estimate that in the past ten years we have sold 100% recycled mulch for more than 50,000 residential and commercial playgrounds across the country.  This superior safety surface has saved many children from a trip to the emergency room due to its industry-best fall height rating.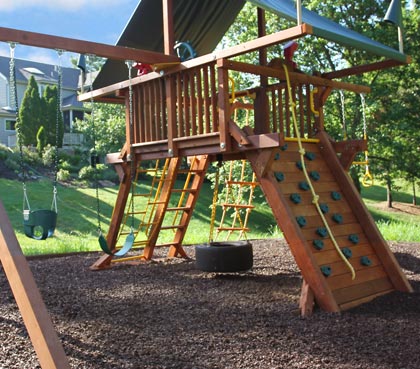 Each year more than 200,000 preschool and elementary aged children receive emergency department care as a result of an injury that occurred on the playground.  It is a satisfying job to know that we produce the safest playground surface on the market today and we are helping lessen the amount of injuries across the country at playgrounds that use our rubber mulch.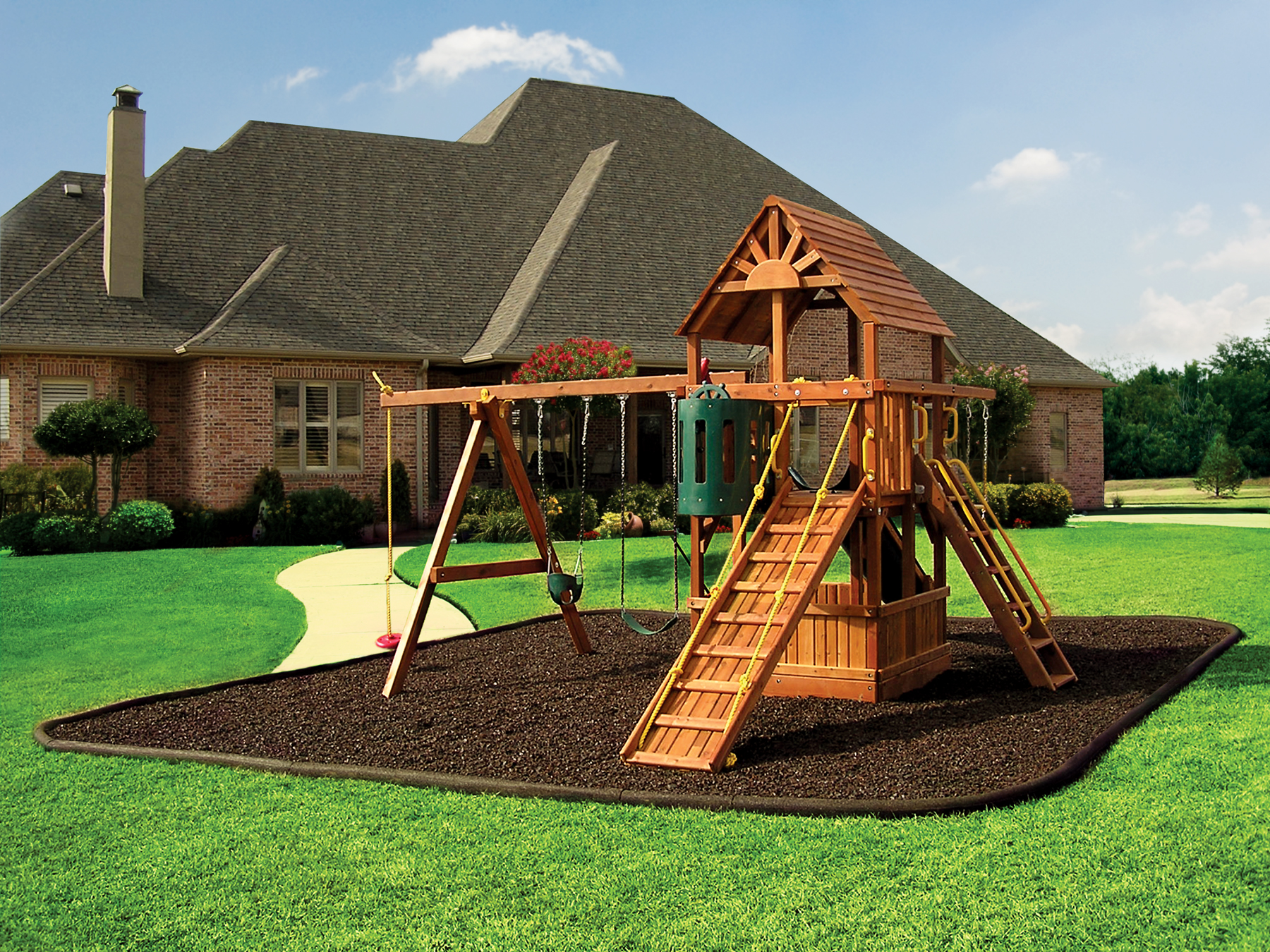 Much has been accomplished in recent years, but there is much more than can be done as every 2.5 minutes a child is taken to the emergency room as a result of a playground fall, and the playground surface is a large factor in the injury.  Falls to the surface were the contributing factor in 79% of all injuries and on home equipment 81% were associated with a fall.
As the statistics show, rubber mulch offers twice the fall height rating of its closest competitor.  In addition to its outstanding fall height rating, there are also fewer bruises, scrapes and cuts when rubber mulch is the surface as there are no sharp edges and rubber mulch will not compact over time lessening its safety rating.
As school begins to let out, many of you will be visiting parks and playgrounds across the country to enjoy the great outdoors.  While it would be great if every playground used recycled rubber mulch, we know that is not the case…yet.  So to keep everyone as safe as possible this summer season we created a brief set of tips to keep kids smiling and to help cut down on injuries.
•    When you first get to a playground look down first and then up.  If you do not feel that the surface is safe, the material is old or compacted, it may be best to find another area to play.
•    Taking a child to a playground should be seen as active, for both the child and the adult.  Some parents like to spend the time reading a book or sitting on a bench, but as we know, many children channel their inner daredevil when they reach the play equipment.  Forty percent of all playground injuries are the result of a lack of supervision.
•    Find age appropriate equipment for your child to play on.  Only 9 percent of playgrounds have signs noting the recommended age for play.  If you think it may be dangerous, it probably will be for your child.
•    Remove hood and neck drawstrings from all children's outerwear.  Never allow children to wear helmets, necklaces, purses, scarves or clothing with drawstrings while on playgrounds as it increases the risk of strangulation.
•    Report any playground safety hazards to the organization responsible for the site (e.g., school, park authority, city council).
•    Find a park that offers the little ones some shade as children can become dehydrated very quickly as the temperature rises.
Together we can all help make our play areas safer for all children.  Now let's get out and have some fun!