International Mulch Company (IMC), announced today the debut of its latest product to join the Rubberific brand family, Rubberific Premium Landscape Edging.  This flexible and durable edging is made from 100 percent recycled rubber and will add lasting beauty to any home, business or commercial application.  Rubberific Premium Landscape Edging will be sold nationwide at Lowe's beginning this spring.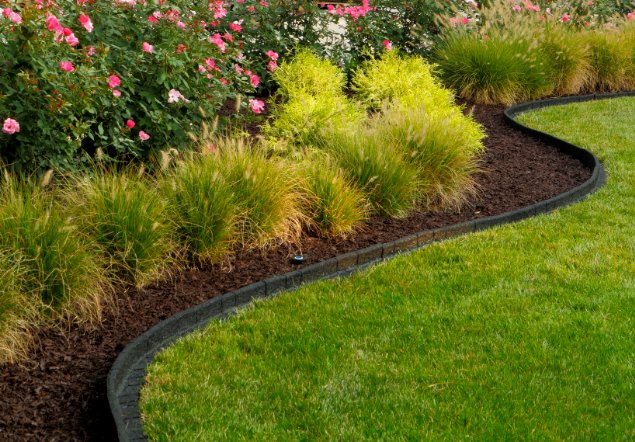 "At IMC we are always looking to identify the needs of consumers and develop products that will help them save time, money and the environment and we know we hit the mark with our Rubberific Landscape Edging," says Rich Muth, Senior Director of New Product Development at IMC.  "We currently produce a full suite of molded products made from recycled rubber which helped us move from ideation to finished product in an expedited timeframe."
Create a dream landscape in just minutes, not days, as installation takes just minutes.  It is as easy as connect, anchor and enjoy.  With its mower guide design, trimming around flower beds, gardens, sidewalks and driveways will become a thing of the past.   As Rubberific Landscape Edging is made from recycled rubber, its flexible construction will conform to any design need.
"Whenever we decide to manufacture a new product that bears the Rubberific name we hold our company and design team to the highest standards in the industry – good is never good enough," says Cindy Miller, CEO of IMC.  "Our products are designed to be durable, require little to no annual maintenance and give once discarded tires that burdened our ever-growing landfills a second life."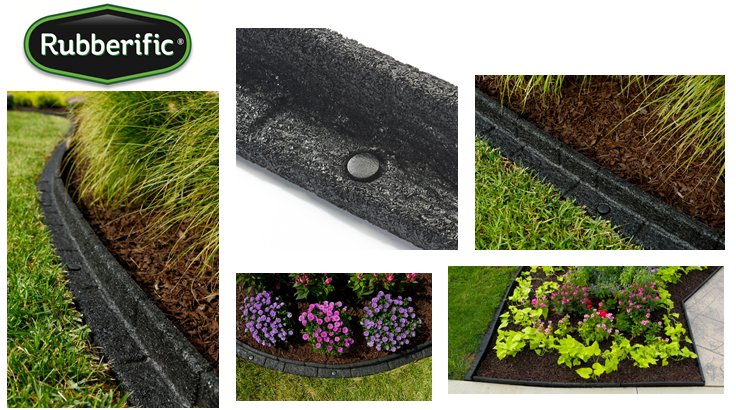 Rubberific Premium Landscape Edging is made in the USA and is currently available in black at Lowe's nationwide.  Each edging section is four-foot in length and comes with three anchor stakes and two connector fastening pins.  Additional product information and pricing can be found here.