When the sun starts to shine and the garden centers begin to lay out their wares for the upcoming season, most of us opt to skip right to the colorful flowers for a quick infusion of color as opposed to planning for the projects that require some larger effort.  While we are planting those flowers or shrubs, deep down we really know we should be figuring out how to refinish that old wood deck or thinking of some ways to make that concrete slab in the yard, look like anything else than a concrete slab.
Now you could strip away all the old stain or paint on the deck, get to sanding all the hard to reach places, prime the deck and then put the final few coats on, although this is not a simple afternoon job.  On the plus side you will know all the materials that you will need for repeating the job next year as more than likely the summer sun, and winter snow will turn your beautiful work into the same end result as you are looking at right now!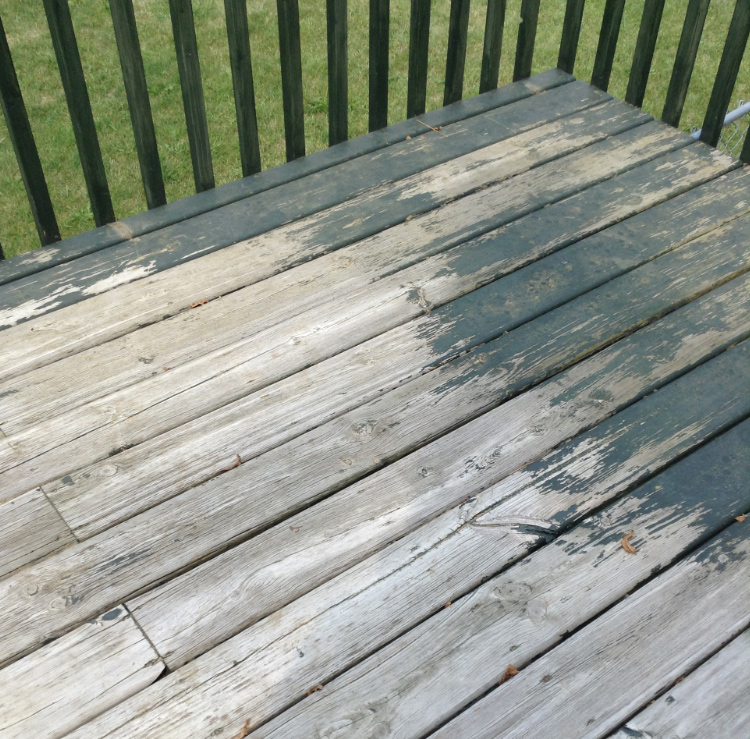 And if that drab gray concrete in the yard is getting you down, most likely you have even more work in store to get it into good shape.  You could power wash it, stain it and then seal it, hoping that any current stains on it won't make it look that bad.  Option two is to buy really nice patio furniture and hope nobody really notices, or you can jump right to option number three which we think is the clear winner.
What if you could transform that old deck or beat up concrete slab in under a few hours or less and not have to worry about it for the next few years?  Well now you can with our complete line of recycled rubber pavers!  The Rubberific Paver is a dual-sided 16" x 16" paver made from 100% recycled rubber.  Want a brick pattern? Use one side.  Want an architectural look?  Flip it over to the other side.  Want to be really creative?  Border the outside of your area with one design and use the other design in the center!  And if you are trying to cover a larger area we offer the same dual-sided paver in a 24" x 24" size.  If classic elegance is what you are trying to achieve then why not try our 18" cobblestone paver?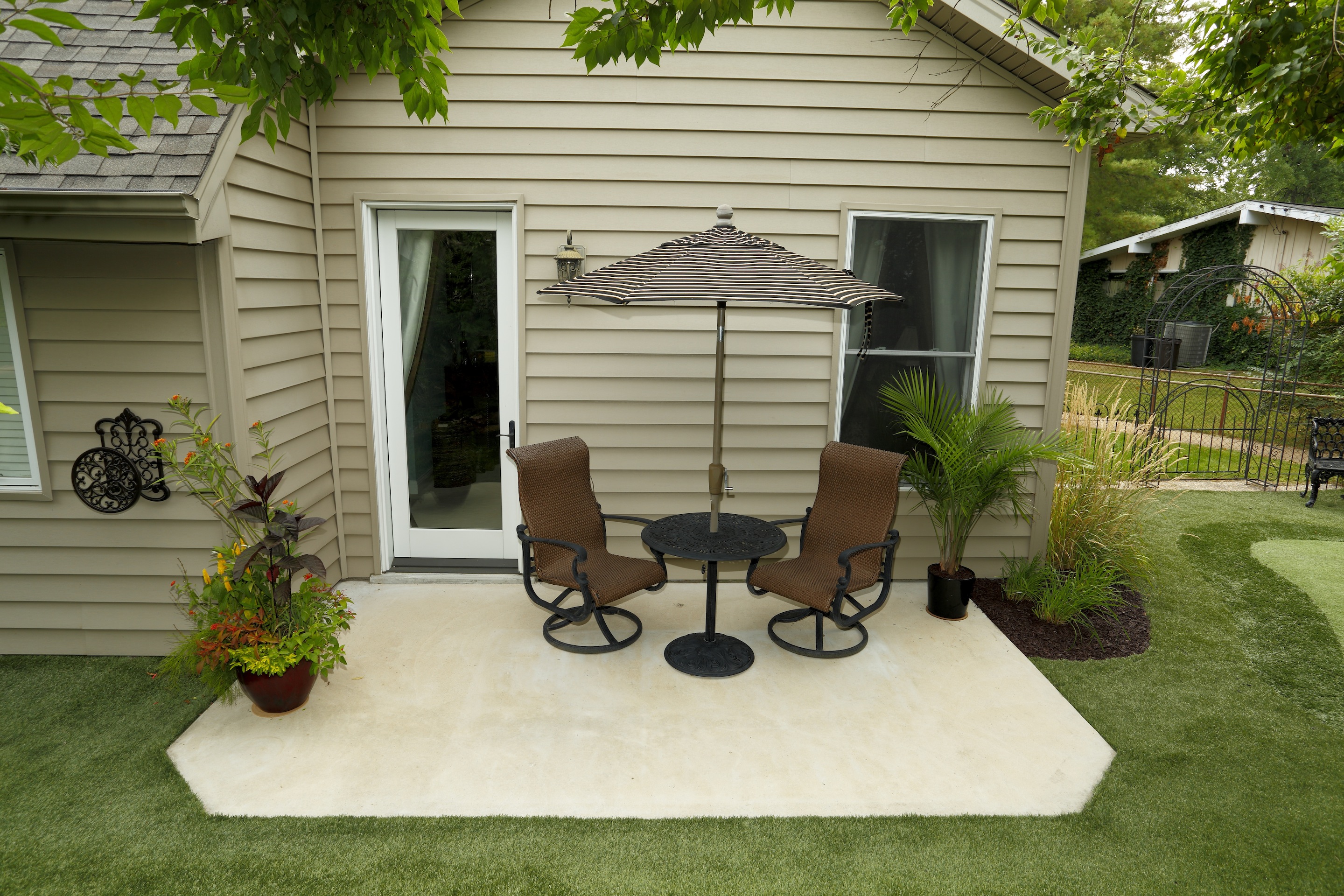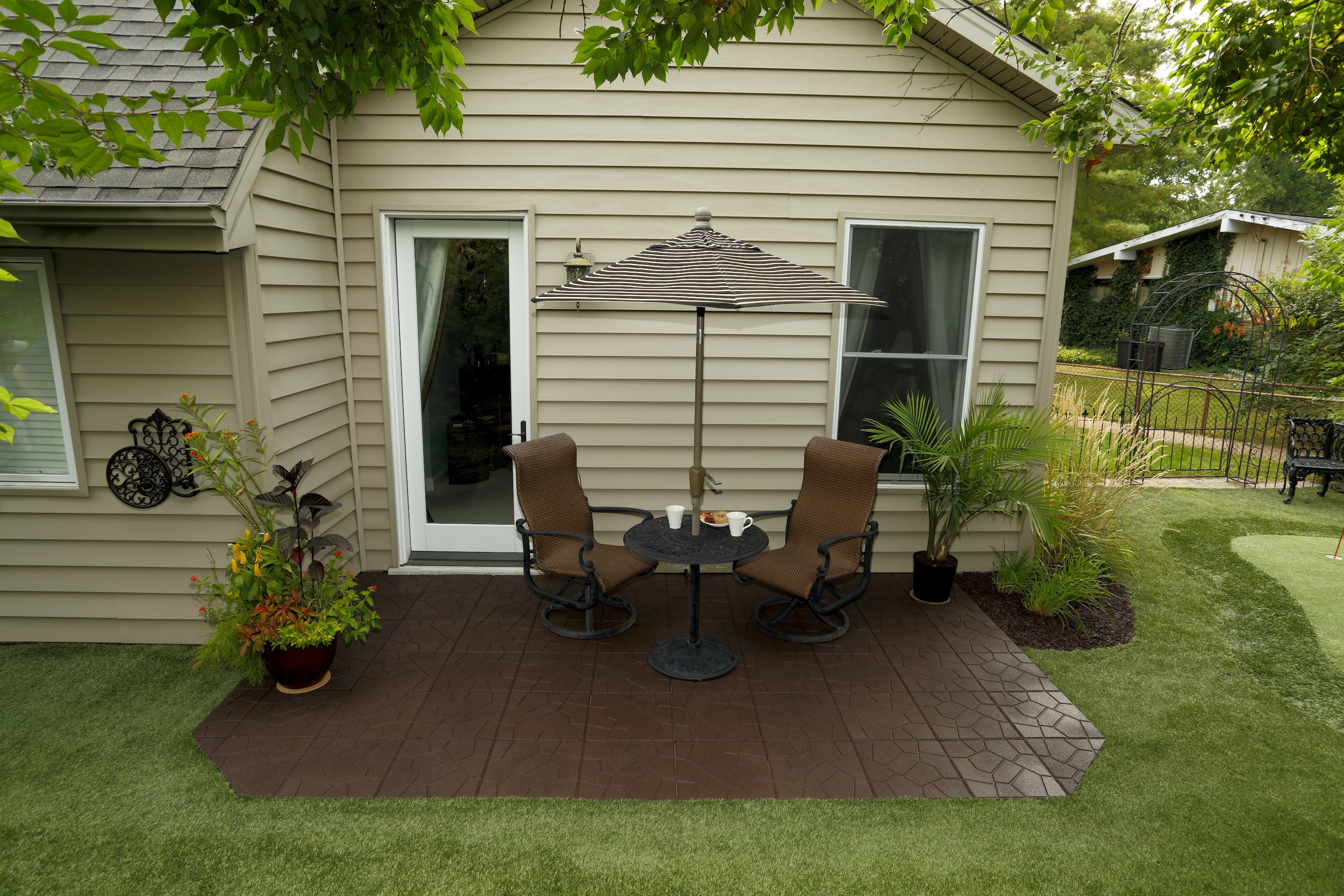 It is so simple anyone can do it.  If you are attaching them to concrete use a polyurethane adhesive.  If you are attaching to wood you can either use the same adhesive or a one inch staple to keep them firmly affixed.  Need to make a cut for the perfect fit?  You don't need to rent a wet saw, just use a razor knife to give it a clean and finished look.
If you would like to see some color options or learn a bit more about Rubberific Pavers please click here!
Hope we saved you some time and helped to make your yard everything you always dreamed it could be!