During the past few months there have been countless heroes that have walked among us and we would like to take a moment to recognize Ryan Kelly, a Lowe's store manager from Bentonville, Arkansas.  He reached out to IMC Outdoor Living recently to ask if we could donate our NuScape rubber nugget mulch for the NW Arkansas Children's Shelter Hero's Project.  The Northwest Arkansas Children's Shelter is a private, non-profit organization that provides 24-hour residential, emergency triage care for children throughout Arkansas who are victims of abandonment, abuse or neglect. Their mission is to provide these children in crisis with a safe haven, high-quality care and hope for the future.
He knew our mulch is the safest playground surface on the market today, and these children needed a safe place to just be kids, running, playing and laughing during a very difficult time.  There was never a question that we would not help the Lowe's Hero Project, Ryan and his team, and most importantly the youth of Northwest Arkansas.
Recently 1,560 bags of red NuScape rubber nugget mulch arrived and the transformation is nothing short of remarkable.  We live in a world that has seen too much heartbreak in recent times and we thank Ryan Kelly for reaching out and hope that everyone tries to be a hero, big or small, as together we can change the world, put a smile on a child's face or just perform a random act of kindness and make our community a better place.  To learn more about The Northwest Arkansas Children's Shelter please visit https://nwacs.org/.  On your next trip to Lowe's in Bentonville, Arkansas, if you happen to see Ryan or his team please send them a thanks for helping the true heroes of this project, the children at NWACS.
BEFORE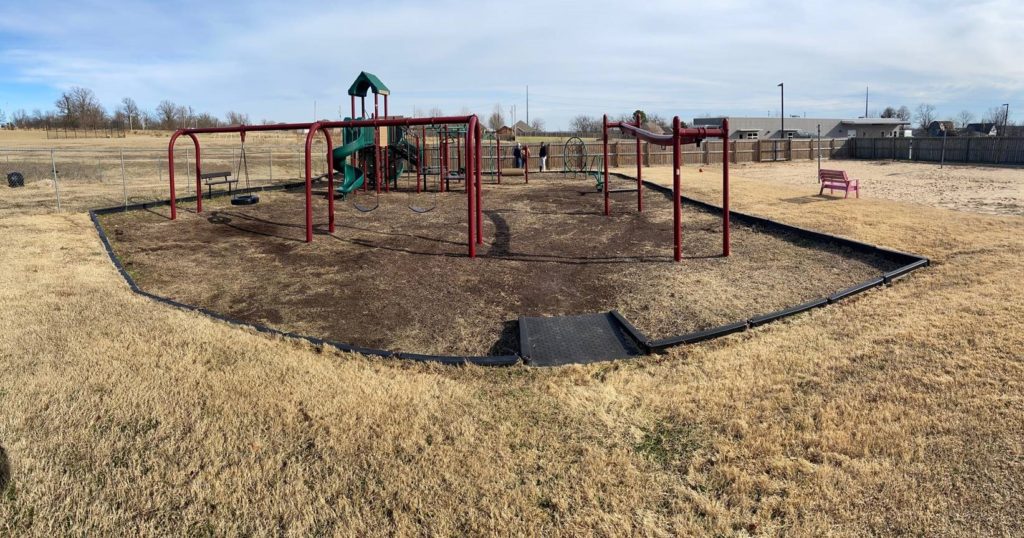 AFTER