"If we had no winter, the spring would not be so pleasant: if we did not sometimes taste of adversity, prosperity would not be so welcome."
Josh Billings
As the last remnants of Old Man Winter slowly leave us to make way for warm sunny days, many of us can now put planning into action, beginning to beautify our outdoor oasis.  However, this can be a tenuous time for many of us, as early mistakes can be costly and long lasting.  The first time the mercury hits 60…the first bud on a backyard tree…the first plant sale at your home and garden store…for the home gardener these are signs to jump into action, but they truly should be viewed with cautious optimism.
Too often I have seen people at the first signs of spring rush to begin planting annuals to inject color into the stark landscape.  All too often I have seen a frost or relentless rains wipe the slate clean, returning the newly landscaped scene back to its winter roots.
The smartest way to begin the season is to repair before you replace.  Chances are the snow, wind and ice have left you with a few broken branches and a bit of a mess to deal with.  To best plan your dream garden, begin with pruning any damaged limbs, rake up any debris, and remove any mulch in your beds (unless you are using Rubberific Mulch).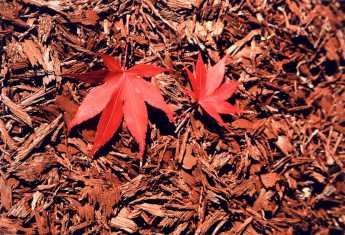 The next step is to resist the temptation to plant annuals until you are positive that temperatures will be temperate.  If you must break out the shovel and add some new life to your garden.  Now is the ideal time to plant shrubs, with the help of the spring rains  these perennials acquire a robust root system that will anchor them in the yard for years to come.
While it is not the most exciting task of the gardening season, it can be the most rewarding – preparing beds for new materials.  Till or turn the soil adding compost to enrich the soil and even a slow release fertilizer if you have some trouble areas.  By aerating the soil and introducing nutrients, new additions will have the best opportunity to bloom come late spring, summer and fall.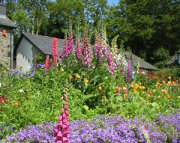 With the boring, but necessary work complete, now is the time to design your backyard bonanza.  Pick the plants that you want to plant, and search them out.  More often than not, many of us just grab for what is on sale, cheapest or what we have used in the past.  My advice is to try something new, explore some lesser known plants, and experiment with new designs.  In my mind, success is defined by those who try and those who take a walk a bit on the wild side