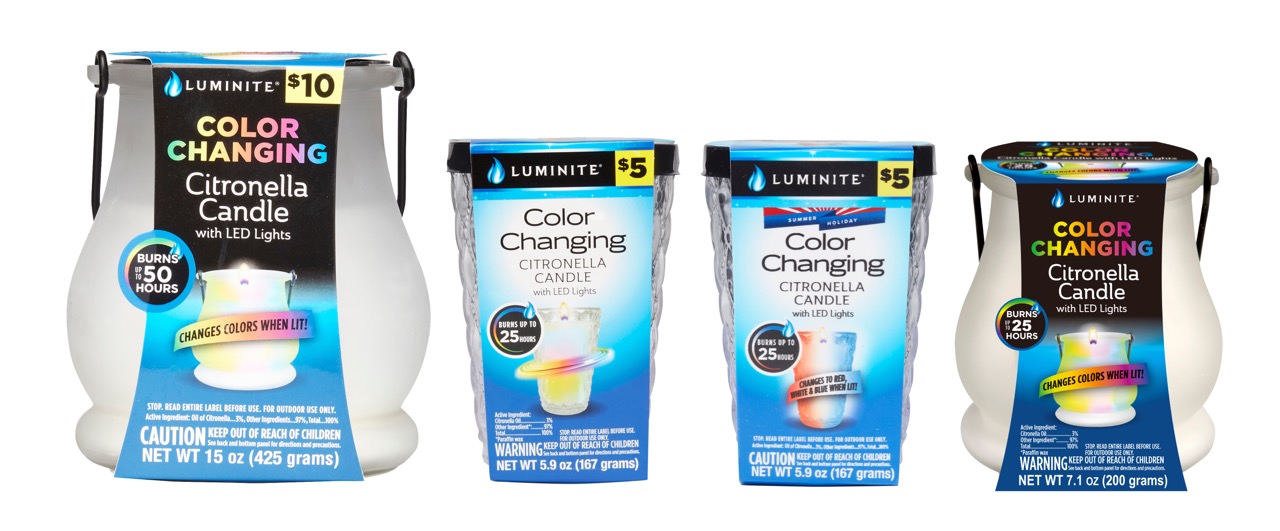 LUMINITE CITRONELLA CANDLES
Light up your night with Luminite!
Luminite color changing citronella candles with LED lights illuminate your outdoor space with a soothing display or color. With the strike of a match, the stress and cares of the world are replaced by feelings of tranquility and relaxation. As the colors of the spectrum slowly turn in a choreographed dance of dazzling brilliance the evening is yours to enjoy. Made with citronella, the perfumed scent of the outdoors will bring you peace, and peace of mind that no uninvited guests disturb your day's end plans.
Light up the night with these color changing citronella candles that work with LED heat activated technology. Burn times vary based on the size of your candle and will burn anywhere from 25 to 50 hours. Our lantern, pillar, and votive style candles will transform any outdoor space into a thing of beauty.